A Perfect Gift Idea!
PURCHASE ONLINE from the comfort of home!
e-Gift Certificates
Massage Packages
AWARENESS
is necessary for change to occur!
Professional Therapeutic Massage and Bodywork to meet your needs and goals! We are here to help you move toward optimal health whether you are suffering from STRESS, TENSION, SWELLING, PAIN, or INJURY... or just need a TIME OUT to focus on your health and wellbeing! CALL 440-231-3824 to schedule an appointment today or click the link for online scheduling!
SCHEDULE NOW!

Check out our Reviews!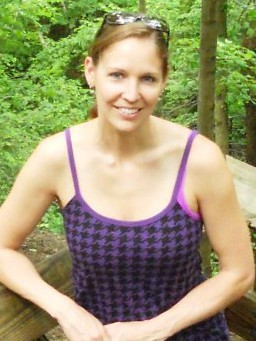 My name is Jennifer Reider, owner and LMT. It is my goal to help you grow the AWARENESS of your unique self in order to move toward optimal health through Professional Therapeutic Massage and Wellness Services. Please search through the website to get to know us and the services that we offer. Feel free to contact us regarding any inquiries you may have or to schedule an appointment! Looking forward to working with you!



Therapist Highlights

♦ ANNE ONDREY, MSW, E-RYT, C-IAYT, Fascial Stretch Specialist (FST) Level 3, Neurokinetic Therapy (NKT) Level 1, Usui & Karuna Reiki Master, Yoga TuneUp® Certified Instructor
♦ SHARON FISH, LMT and Certified Manual Lymphatic Drainage Therapist. Sharon has been working hard to provide us with one of the most medically underserved therapies.
♦ MASSAGE CUPPING NOW AVAILABLE with all Licensed Massage Therapists! Ask your massage therapist for more information or to give it a try!

Check out the website to learn more about these additional services and therapy options to meet your needs!
Today, we are so often consumed with the ever increasing importance of eating healthy with organic, non-GMO, sustainable and clean foods... but remember that is only half the picture! The skin is the largest organ of the human body. What we put on our body gets absorbed into our body! This is why I am very passionate about using only 100% pure, unrefined, first-press, certified 100% organic golden jojoba oil with all my clients! Please visit this website to learn more about this truly wonderful company and oil! The best money spent is spent on your preventative health! THE JOJOBA COMPANY

What is Jojoba?
The word "jojoba" (pronounced ho-HO-ba) refers both to the plant and to the extract of its seed (Simmondsia chinensis). Jojoba seeds contain significant quantities of liquid wax esters. Jojoba esters are similar to the natural restorative esters our sebaceous glands produce for our skin. Pure jojoba also contains alpha, delta, and gamma tocopherols, all natural forms of the anti-oxidant, Vitamin E. It is non-allergenic, does not oxidize or go rancid, does not stain, or clog pores.

BREATHE EASY! MOVE FREELY! LIVE HEALTHY!